This month we want to feature an outstanding Consultant and Packaging Professional, Kevin Mulligan. In addition to his many accomplishments below, he has recently completed his contribution to a new text book on Packaging and is a requested feature article writer for packaging publications. In addition he is a sought after guest speaker on challenges in packaging in the new millenium and sustainability issues.
"STERILE MEDICAL PACKAGING: - Independent Consultant:"
Sustainable Healthcare Packaging:
Kevin Mulligan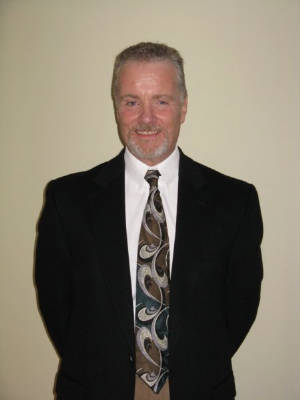 Consultant - Sterile Medical Packaging
Kevin Mulligan - Consultant


KMC services brings a wealth of knowledge and expertise to clients in the area of sterile medical packaging. Kevin Mulligan, who founded KMC has over 30 years of work experience focused primarily on sterile medical and pharmaceutical packaging. Kevin has held senior packaging leadership positions within Covidien, Tyco Healthcare, Kendall and Colgate Palmolive. His background includes a clear understanding of global regulatory compliance requirements, capital equipment purchases( installation, qualification and validation) and strategy development for programs including cost reduction, auto ID, labeling and sustainability. He developed and implemented packaging laboratory applications and labeling solutions in Europe, Asia and across the US.

Core Competencies

Global Packaging Quality and Regulatory Compliance
Cost Savings: materials, processes and supply chain; manual and high speed equipment purchase and installation

Turn key packaging operations: strategy development, project management, technical expertise

Sustainability: Strategy and project management, bringing customer value and efficiency improvement to manufacturing and supply chain

Extensive knowledge and experience in global package development process including laboratory evaluation, wide range of packaging materials including foils, composites, films, paper, Tyvek, rigid and flexible structures.

Available as an Expert witness and testimony TASA ID #2000445039.

DFFS certification (Design for Six Sigma) and LEAN Manufacturing.

Six Sigma black belt certification.

PPM certification.

Green Business League (GBL) Consultant Certification.

Green Officer Certification in Process.
Educationally Kevin holds a B.S. in Bio Chemistry from Marquette University and MBA degrees in Pharmaceutical Management and Marketing from Fairleigh Dickinson University. He also holds a P.C. in Environmental Engineering from Northeastern University.
He is involved with IOPP, HIMA, Green Packaging Coalition and has provided leadership within the industry on several fronts over the past. His ability to address projects with a hands on approach in a shop floor environment to high level strategy development with senior executives will provide a unique and complete packaging solution to the customer.
RECENT ARTICLES & PUBLICATIONS BY KEVIN MULLIGAN:
MEDICAL WASTE & PACKAGING - White Paper by Kevin Mulligan:
SUSTAINABILTY - Management Check list - Article by Kevin Mulligan for PTIS Maven:
WASTE NOT, WANT NOT - Getting on the Cutting Edge of Responsible Pharma Packaging - By Kevin Mulligan:
MEDICAL PACKAGING - A MATTER OF LIFE AND DEATH: